Project Management Basics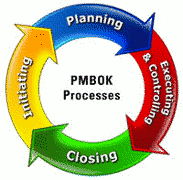 The basics of Project Management as defined by the PMI's Project Management Body of Knowledge (PMBOK). This article gives a broad overview and kick starts a layman into the fascinating world of Project Management.
Project Management Basics
What is Project Management?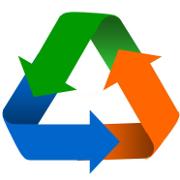 Article titled "What is Project Management?" and 4 part article series comprising:
The Accidental Project Manager: Coming In From the Cold
Toward a Meaningful Definition of Project Management: Stops On a Journey Forward
Project Management: A New Definition
7 Steps to Project Implementation Success

Once you know how to gather requirements and create a good design, the next phase is the implementation phase of the project. It is here that the things a person does and does not do and what he manages and what he does not decide the success or failure of the project. Here is a Seven Point program that will lead you to project success.
5 Steps to Stress Free Project Management

Have You ever tried to lead a talented set of individuals? Did You feel them ask Who are You & Why should We Care? Take time to answer this question and the team will take care of the project. Result: The rare experience of being a Stress Free Project Manager AND leading Team to Project Success.
5 Steps to Stress Free Project Management
Quality Process Overhead – Myth or Reality?
Customers demand good product quality as their birth-right. Engineers feel that too much focus on quality processes and procedures does not enhance product quality. Learn how You can be a Stress Free Project Manager AND lead Your Team to Project Success.

Risk Management Reduces Project Fires
Describes the 4 things a project manager or team member can do to avoid project fires: one each in 4 areas of customer management crm, team building, project management and self improvement – the 4 Steps to Stress Free Projects
10 Tips to Gather Business Requirements
Good requirements means that the project is half done. Good definition of project scope, business requirements and specifications help reduce the rework and error components of a project. Every team member should know how to gather business, project and system requirements, interact with customers for GUI interfaces and delight the customer by meeting his expectations.
5 Keys to Better System / Software Design
Let us see how we can ensure that the systems, the software that we design reduce the complicated to the simple. Here are 5 keys that will help you arrive at a better design – of systems, software and/or user-friendly packages.
The 7 Habits of Highly Efficient Testers
Testing is an important part of any project. Getting it right can spell success for the project. Within the constraints of time, manpower and lab resources, a positive attitude and knowledge of the attitudes and actions of a highly efficient tester will help you test better, more efficiently and effectively.
Good Stress free Project Releases
Tension runs high as the release deadline approaches. Here is a checklist to help you make a release that delights your customer, is easy on the team members and profitable to your parent company.
Sound Decisions Guarantee Project Success
Decisions are crucial to the success of a project.Bold decisions, wise decisions, analyzed decisions, gut-feel decisions – each of these have their place in ensuring project success. The collective knowledge and past lessons learnt from past projects does contribute to taking intelligent informed decisions. Here is a case study which illustrates the importance of taking the right decision.