Did You face situations when You had to let go of great jobs because You lacked certain Skills? You need to prepare in advance to seize the Opportunities that life deals You. Let us see what knowledge, skills, talents and strengths You require to gain the Winning Edge at every stage of Your Career.
Let us see what knowledge, skills, talents and strengths YOU require to gain the Winning Edge as you grow in experience and expertise.
Phase One (Self)
When you get your first job, all that is expected of you is technical skills, a good understanding of the theory and concepts of your domain area. You are expected to execute instructions reliably and accurately.
You soon become a technical wizard and a storehouse of domain knowledge. You become an expert in whom the freshers and youngsters just out of college could find a mentor and guide; and peers a consultant and helpmate.
Phase Two (Tools)
After a couple of years, you start to question and find out better ways of doing your activities. You want to accomplish more, faster and with less effort. You are young, energetic and enthusiastic. You have an abhorrence of repetitive and monotonous tasks.
So you either create the tools or find out what is available in the market. Thus knowledge of available tools, their usage and mastery became a necessary part of your portfolio of skills.
Phase Three (People)
When you have gained technical mastery over your domain area and have a good grasp of tools, your performance will be a lot better than that of your peers. So the company you are working for decides to promote you to the management cadre. You become a Line Manager – a Project Manager.
In some companies 2 different streams of Career growth exist a purely technical ladder and a management ladder. You may reject the Project Manager's responsibility and opt for the Technical Expert or Consultant's position.
Whatever be the option, at this phase of your Career you will find that your peers with good people management (manipulation?) Skills do get faster rewards, quicker promotions, and fatter salary packages. So in Phase Three whether you are directly responsible for the output of a team or are a consultant and guide to multiple projects, you do require People Management Skills.
Inter-personal relationships nurturing, high EQ Emotional Quotient, Negotiation, Motivation, Mentoring and Guidance to youngsters explicitly as a Project Manager or implicitly as a Technical Expert become the need of the hour. Excel in these aspects and you will be more effective, more efficient and move faster and effortlessly towards success.
Phase Four (Customer)
One of the most important relationships and expectations that you will handle is that of your customer. Read the article "Communicate and Cooperate to Satisfy Your Customer" for an idea of what customer relationship building can entail.
The other customer whose expectations and relationship you should keep in mind is that of your Top Management – your boss, his peers and his supervisors. What do these two important 'customers' think of you? Are you an invaluable resource to them?
You will find that in life the person who keeps his customer happy and delighted gets more recognition, faster rewards sand promotions. One good referral from the customer is often worth more to a company's Top Management than a thousand recommendations from your boss.
Phase Five (PM tools & techniques, Process methodology)
Nowadays with emphasis on quality of the deliverables, each company uses a plethora of Project management tools and techniques to achieve better productivity, more consistent outputs. You need to master these PM tools and techniques in order to provide the information Top Management requires.
Moreover keep an eye on ways and means to improve process and increase productivity. You should ensure that each and every staff member is alert to recognize and voice out ways of improving the processes. It is the worker in the front who knows how best he can do a better job. For this involvement, you will need a conducive atmosphere of Trust where people work in a happy, stress free environment.
Phase Six (Cross functional Teams, Large Complex projects)

When you manage cross-functional teams, you need much more than people, project and tools skills. You require a lot of support from the company's culture and way of working. You should be able to reward and recognize the contributions of any member of the cross functional team.
The giving-sharing, enterprise collaboration culture is a pre-requisite for success of such teams. The politics of borrowing resources, cross-functional authority will pose threats to the success of the projects. Here the focus moves towards being able to define PM process at an organizational level.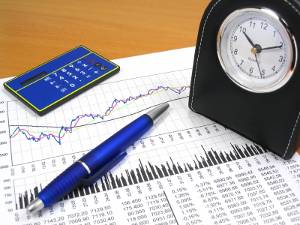 While handling large complex projects, you will require negotiation and motivation skills, communication and persuasion skills in a larger degree. You will require a good eye for potential risks, the skills of reporting, escalation and ensuring that the necessary follow-up action is taken. For large projects, profitability should be tracked more closely. Does the organization have the tools to do this?
Else you should be able to define the measures and check points, the escalations that should be addressed in what time frames so that the complex, large project remains financially profitable.
Phase Seven (Business Unit Manager)
As in the case of large complex projects, as a Business Unit Manager you should keep an eye on your profit margins. The company defines long-term and short-term gains and objectives for the Business Unit. You should know how to define them yourself keeping in mind the market, your existing and potential customers, your team strengths and weaknesses.
The market scene keeps changing. The business collaboration changes very fast. The existence of change is the only thing that does not change. Customers come and go – their project needs change. Technology changes also affect your projects. You may need to keep track of obsolescence of components of your systems and plan for contingency components. Training needs of your team should be planned in advance so that you do not reject good projects just due to a lack of skilled manpower.
Thus as a Business Unit Manager, you start tracking trends. One good resource to help you in your study of market, technology, and customer trends is my article "10 ways to Research or Google a Topic".
These are the 7 levels of knowledge and skills that you need to become proficient in. These are 7 Ways to Reach Success At Any Stage of Your Career as you utilize your natural talents and strengths to reach success at every stage of your career.